CARING COMMUNITIES
LIFE CARE PLANNing
Mona Freedman RN, CNLCP, is the founder of Caring Communities Life Care Planning and Executive Director and founder of Caring Communities, a 501 c3 nonprofit disabilities organization, based in Maryland and Founded in February of 1998.  She runs the largest Disabilities Expo in the Mid-Atlantic Region called the World of Possibilities Disabilities Expos, which serves Maryland, DC, Northern, VA and PA.

She is a leader and entrepreneur within the specialty practice area of Nurse Life Care Planning & consulting, continuing education, and the practice of nursing. Ms Freedman has been a

Registered Nurse since 1982 and is a Certified Nurse Life Care Planner (CNLCP), a member of American Nurses Association (ANA) and American Association of Nurse Life Care Planners (AANLCP),  with extensive experience in the medical field specializing in durable medical equipment, assistive technology and resources for individuals for disabilities.
Her range of skills includes nursing experience in the healthcare industry including: hospitals, nursing homes and pediatric rehabilitation centers by caring for a variety of patients ranging from infants to elderly. Her

commitment is to ensure that every patient's Life Care Plan is based on what can reasonably be anticipated for future medical care to manage symptoms, reduce complications/secondary diagnoses, maintain functioning, and optimize independence throughout the patient's life span.

As a Nurse Life Care Planner, Mona looks forward to assisting you by developing Life Care Plans for you or your clients, both pediatric and adult.
CV available @ American Association Of Nurse Life Care Planning 
https://www.aanlcp.org/members/?id=55341168
KIM COOK RN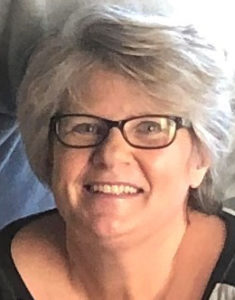 Kim Cook RN-Life Care Planning Assistant has been a registered nurse for almost 30 years. As a nurse with the pediatric population her passion and empathy was apparent in her work. Kim is a nurse who listens intently, advocates fiercely, comforts all involved, and guides patients and their families through the patient's hospital stay and into their discharge home. Kim performed as a charge nurse and was a preceptor to new staff; led many committees such as Quality Improvement, Policies and Procedures, Patient Satisfaction; and played a critical role in helping these organizations prepare for Joint Hospital Commission Organization evaluations.
Sinc
e her first son's open-heart operation in September of 1996, to her daughter's third brain surgery in January of 2019, Kim has worked tirelessly as an advocate for her family. Kim has fought for and her supported her oldest son who had a congenital heart defect, her middle daughter who suffers with a Chiari Malformation along with other complex chronic conditions, and her youngest daughter who has mild autism, severe anxiety, and developmental delays. For the past decade, Kim has learned to be an advocate for herself as she too suffers with complex chronic conditions. Kim has an intimate knowledge of this frustrating and complex healthcare system. She is incredibly driven to help her family, and others, navigate in order for the patient to be their best self.
 To help Caring Communities to grow and succeed, Kim will invest her skills as a nurse and an advocate to see that Caring Communities is able to best support those with disabilities and their caregivers.
Methodology 
The American Nurses Association (ANA) defines nursing as the protection, promotion, and optimization of health and abilities; prevention of illness and injury, alleviation of suffering through the diagnosis and treatment of human response, and advocacy in the care of individuals, families, communities, and populations.  The human response includes the response of the individual and family to actual or potential health problems.  ANA notes "…Nurses are educated to be attuned to the whole person, not just the unique presenting health problem. While a medical diagnosis of an illness may be fairly circumscribed, the human response to a health problem may be much more fluid and variable and may have a great effect on the individual's ability to overcome the initial medical problem.  In what some describe as a blend of physiology and psychology, nurses build on their understanding of the disease and illness process to promote the restoration and maintenance of health in their clients…Nursing is a key element in patient survival as well as in the maintenance, rehabilitation, and preventive aspects of healthcare.." (ANA Nursing's Social Policy Statement, Second Edition, 2003).
The American Association of Nurse Life Care Planners (AANLCP) defines nurse life care planning as utilizing the nursing process in the collection and analysis of comprehensive client specific data in the preparation of a dynamic document.  This document provides an organized, concise plan of estimated reasonable and necessary, current and future healthcare needs with the associated costs and frequencies of goods and services.  The Nurse Life Care Plan is developed for individuals who have experienced an injury or have chronic healthcare issues.  Nurse life care planners function within their individual professional scope of practice and, when applicable, incorporate opinions arrived at collaboratively with various health care providers.  The Nurse Life Care Plan is considered a flexible document and is evaluated and updated as needed.  The Nurse Life Care Plan is based on the assessment of the health status, establishing goals, and planning care as defined in the Nurse Practice Act specific to the state of RN licensure.  (AANLCP Membership Guide, 2008)
The nursing process is the foundation of developing the nursing care plan.  The nursing process includes an assessment, nursing diagnosis, plan of care, and implementation as well as evaluation of the plan of care.  Nurse Life Care Planners also use the nursing process as the foundation to formulate a plan of care entitled a Nurse Life Care Plan.  The Nurse Life Care Planner initiates the nursing process with reviewing medical records to understand the course of medical treatment/complications/outcomes, and conducts a nursing assessment using a holistic approach with the client/family/ caregiver to understand present symptoms/limitations/activities of daily living/psychosocial aspects/family dynamics.  The Nurse Life Care Planner then identifies an appropriate nursing diagnosis to describe the client's individual needs.  When applicable, a collaborative approach is used with other health care providers when determining these needs.  Research is also performed to determine long term outcomes/complications, costs, and maintenance/replacement frequency of recommended medical and non-medical needs.  Nurse life care planning is an extension of case management where the nurse has learned to perform an assessment, formulate a plan of care in collaboration with the health care team members, facilitate medical needs, and negotiate costs related to care.  A Nurse Case Manager can be introduced to implement the Nurse Life Care Plan recommendations and evaluate the response to complete the nursing process. 
The Nurse Life Care Plan is specific to the individual and is intended to follow the client throughout his/her lifetime to ensure funds will be available to properly care for the client.  Costs for medical care are obtained through actual/potential healthcare providers and national databases with a geographical zip code modifier.   Other costs are obtained through research with suppliers, facilities, pharmacies, and other resources.  Where applicable, costs are obtained from various vendors and the reasonable base cost is listed in the Nurse Life Care Plan.  The costs included in the Nurse Life Care Plan are based on today's dollars.  No provision has been made for future inflation and an economist should be considered.  Costs have been rounded to the nearest dollar.  The Nurse Life Care Plan should be reviewed/updated when there are significant changes to the medical condition.